Aug

04
Tags
Related Posts
Share This
O Jour Spring 2014 Collection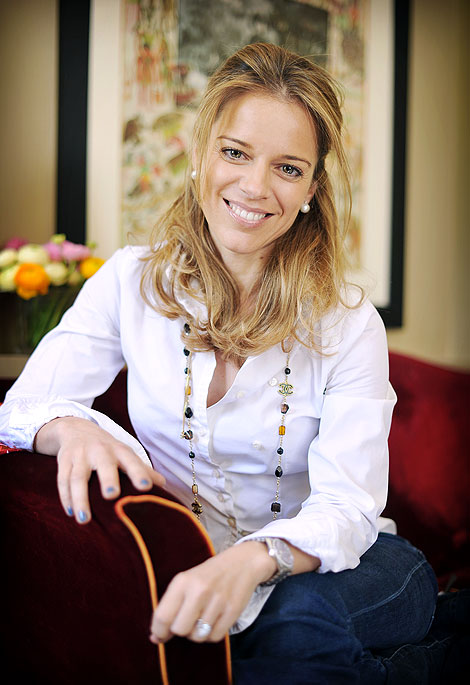 Giorgia Caovilla
Today I just want to introduce you to O'Jour by Giorgia Caovilla. If the last name seems familiar to you it should because she is the daughter of world famous shoe designer Rene Caovilla. Before working with her father she pursued and obtained a law degree from Milan's Universita Statale. After graduation Ms. Caovilla worked at Rene Caovilla for eleven years building the label's international business. Giorgia decided to build her own label and in 2010 O Jour was launched in NYC to critical and commercial acclaim.
O Jour is known for creating heels that are timeless, versatile, practical and stylish. All the heels are made in Italy and after looking at this collection I have come to the conclusion that there is more than one master shoemaker in the Caovilla family.
Oggi voglio presentarvi O'Jour di Giorgia Caovilla. Se il cognome sembra familiare a voi dovrebbe perché lei è la figlia di designer di scarpe famoso mondo René Caovilla. Prima di lavorare con suo padre ha perseguito ed ottenuto una laurea in legge di Milano Universita Statale. Dopo la laurea Ms. Caovilla ha lavorato presso René Caovilla per undici anni, costruzione di business internazionale dell'etichetta. Giorgia ha deciso di costruire la propria etichetta e nel 2010 O Jour è stato lanciato a New York, riscuotendo un successo critico e commerciale.
O Jour è noto per la creazione di tacchi che sono senza tempo, versatile, pratico ed elegante. Tutti i tacchi sono realizzati in Italia e dopo guardando questa collezione sono giunto alla conclusione che non c'è più di un maestro calzolaio della famiglia di Caovilla.
Images from TRENDFORTREND