Jul

25
Tags
Related Posts
Share This
Paloma Barcelo Spring 2014 Collection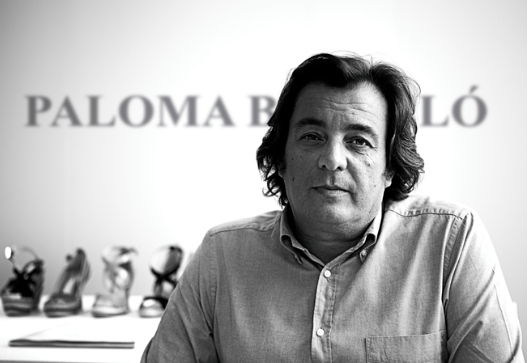 Manuel Barcelo Martinez
When telling the history of the Paloma Barcelo label it begins with Manuel's father, Manolo who opened the COSI-COSI footwear factory in 1960. The elder Barcelo was a master rope maker, weaver and espadrille designer. After spending years learning from his father Manuel started the Paloma Barcelo brand in 2002.
Paloma Barcelo focuses on classy and cultured women who loves to travel and desires sophisticated simplicity. Each espadrille is timeless and hand-made in Spain with subdued colortones and fashionable silhouettes. Shoes from the Spring 2014 collection are below:
Cuando la historia de la etiqueta de Paloma Barcelo comienza con el padre de Manuel, Manolo, quien inauguró la fábrica de calzado-COSI COSI en 1960. El élder Barcelo era un fabricante de cuerda principal, Tejedor y diseñador de alpargata. Después de pasar años aprendiendo de su padre Manuel comenzó la marca Paloma Barcelo en 2002.
Paloma Barcelo se centra en la mujer elegante y culta que le encanta viajar y deseos sofisticada sencillez. Cada alpargata es intemporal y hecho a mano en España con colortones tenue y siluetas de moda. Zapatos de la colección de primavera 2014 están por debajo:
Images from TRENDFORTREND